I have many questions for you today. First, if you were going to write your autobiography, would it fill a postcard or be a thousand-page novel?
Are you an "important" person with initials after your name? Do you fill your days with planners and business meetings? Are you so busy that you push aside the people and things that truly matter in your life? Are you just an "average" Joe or Jane trying hard to make things work, struggling to get the kids off to school, get to work on time, make it to the soccer games, get dinner ready, and pay your bills on time? Now it really does not matter what category you fall under. What is your answer to the first question?
Do you want to tell your life story to the world? Do you feel the need to? Will it help others knowing your struggles or accomplishments? I am sure most of you can think of autobiographies you have read about historical figures or celebrities. Which one are you? Does it matter?
What do you think Mother Teresa would have written for her autobiography? My guess she would have scratched "I've tried to help the best I could" on a napkin. Can any of you think of another person that has influenced so many people in one lifetime?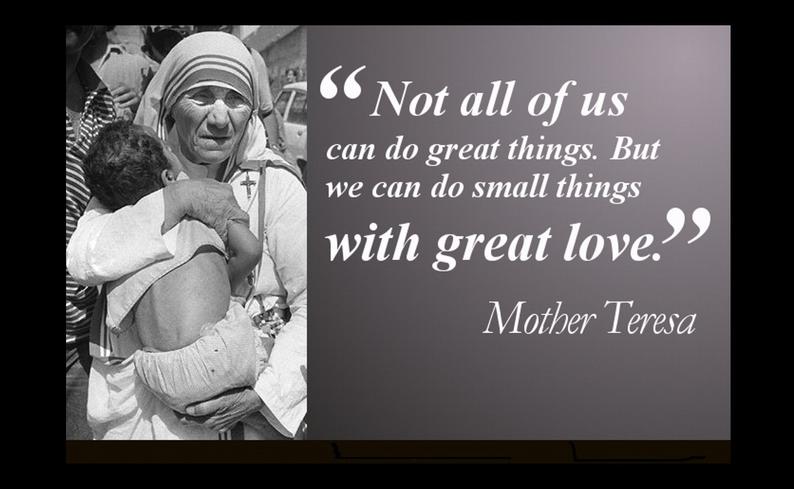 Now, I am going to ask again, are you a postcard or novel candidate? More importantly, can you be fulfilled with a postcard life? I do not mean to infer that your life, no matter what category, is not filled with unique experiences, trying situations, drama, comedy, you name it. But are you selfless enough to say I've tried my best, and leave it at that?
To me, setting priorities in life are much more important than setting goals. If the only priority you have in your entire life is to help others you will achieve gifts that have no price tags. If setting and meeting your goals at any expense is more important to you, the gifts you receive will be fleeting.
Now as a businessman I set business goals. I work hard to achieve these goals. I never attain these goals at the expense of my priorities. Could I gain more wealth and prestige if I shoved aside my priorities? I believe I could but at the expense of losing my soul. It is just not worth it.
Which will you lead, a postcard or a novel life? You choose.